Mako V-Toku 2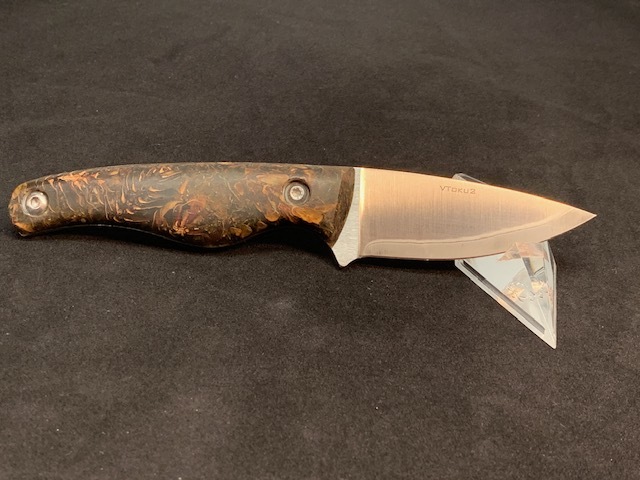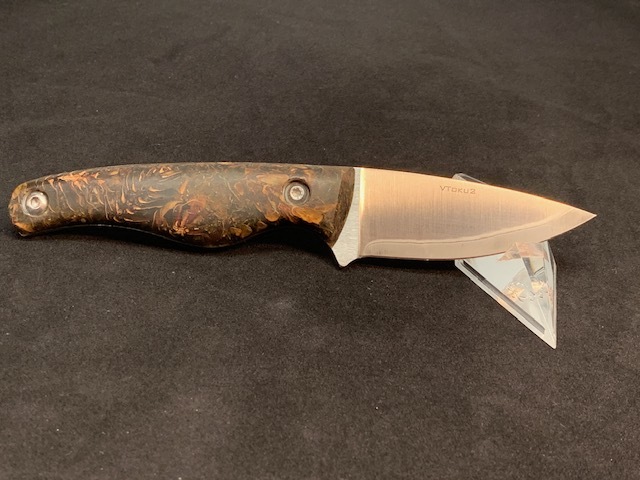 sold out
Mako V-Toku 2
Takefu V-toku 2 steel core with 410 mild stainless cladding blade steel.
Plantsone pinecone resin removable scales.
The circled divit is from the hardness test (63 HRC), normally the test would be done before the grind, but because this is a clad steel the test needed to happen after the grind.
This particular blade is a sole authorship piece. Cut out by hand and heat treated in house.
7" OAL 2.75" Blade
Sheath available separately